Sorrisi di speranza certa
Cari amici,
Egregio Donatore,
Giorni orsono l'Unicef ha avvertito che 1.106 bambini sono morti durante i combattimenti in Siria nel 2018, l'anno più tragico per i bambini da quando la guerra è iniziata quasi otto anni fa e ha invitato le parti in conflitto a dare priorità alla loro protezione.
Il direttore esecutivo del Fondo per l'infanzia delle Nazioni Unite, Henrietta Fiore, ha dichiarato che queste sono le cifre sommarie, mentre quelle reali "potrebbero essere probabilmente molto più alte" e ha chiesto sostegno di fronte alle varie conferenze di donatori e coalizioni internazionali.
"Attualmente, c'è l'idea che la fine del conflitto in Siria sia vicina, ma non lo è ancora in diverse parti del paese e i bambini sono in pericolo tanto quanto in qualsiasi altro momento degli otto anni di conflitto". I paesi limitrofi della regione, nel frattempo, ospitano 2,6 milioni di bambini rifugiati siriani.
Negli stessi giorni che l'ONU lanciava il suo allarme e la sua richiesta a 'non dimenticare la Siria e i suoi bambini', i militanti dell'ISIS hanno bombardato gli insediamenti nelle regioni siriane di Latakia, Hama e Aleppo. "I militanti hanno bombardato le località abitate di Sanjeka, Roiset-Roshu, Qastal al-Board e Hamrad nella provincia di Latakia, Anu Omar nella provincia di Hama, e Abtin e Al-Salhina nella provincia di Aleppo," ha reso noto il Centro per la riconciliazione delle Siria con sede in Russia.
La speranza è nel sorriso dei bambini, aiutiamoli
Un nuovo gruppo di sfollati siriani è tornato in patria e nelle loro città proprio negli stessi giorni dai campi della Giordania attraverso i confini di Nasib-Jaber nell'ambito degli sforzi del governo siriano per riportare gli sfollati nei loro villaggi dopo l'espulsione di terroristi da queste aree.
Madri, padri e bambini hanno potuto rivedere le loro case e città e si apprestano a riprendere la loro vita liberi dalla paura.
"Tutto questo dramma che possiamo aver miracolosamente quasi completamente superato", ci ha ricordato nella sua recente lettera l'Arcivescovo di Aleppo, "ci porta a ringraziare il Signore che, nella sua divina provvidenza, ci ha salvaguardato.
Tutto ciò ci invita oggi ad ascoltare la Sua voce che respira nel nostro cuore, la Sua chiamata all'azione e ad un'opera applicata e tenace, per ricostruire ciò che è stato demolito o distrutto in questo caro paese, terra di grazie divine e coraggio dei credenti. Dobbiamo impegnarci senza riserve e dedicarci al lavoro con forza e determinazione".
La speranza è nel sorriso dei bambini, aiutiamoli
Abbiamo bisogno del tuo dono oggi!
Grazie del tuo aiuto e della tua attenzione!
View this email in your browser
The 03/24/2019 Jihad Watch Daily Digest:
Please use this link to forward to a friend (we really appreciate it), do not use your email client to forward, as they may inadvertently unsubscribe you.
France: Catholic churches vandalized, set on fire, smeared with excrement
By Robert Spencer on Mar 23, 2019 05:00 pm
There has been hostility to the Catholic Church in France for centuries, but this kind of thing did not happen. Could it have anything to do with the introduction into France of a large population of people who believe that Christianity is a false religion and that they are commanded to fight unbelievers so that […]
Hungary: Muslim "refugee" discovered to have beheaded 20 people for the Islamic State
By Robert Spencer on Mar 23, 2019 04:00 pm
He was ordered expelled from Hungary after being caught with forged documents on December 30, but he was detained on Friday, so clearly he didn't leave after he was expelled. Also he seems to have moved freely around Europe for quite some time. His story is evidence that European authorities are overwhelmed and cannot deal […]
Washington state governor and Presidential hopeful Jay Inslee welcomes Hamas-linked CAIR to state capital
By Robert Spencer on Mar 23, 2019 03:00 pm
 As long as I am governor, Washington state will continue to speak loudly and stand strong for the rights of people of all faiths, orientations and nationalities. I was pleased to welcome the Council on American-Islamic Relations to Olympia today. @CAIR_WA #MDAC2019 #waleg pic.twitter.com/1djkyOOgtT — Governor Jay Inslee (@GovInslee) March 21, 2019 CAIR is an […]
Omar holding secret fundraisers with Hamas-linked CAIR and terror-linked Muslim charity
By Robert Spencer on Mar 23, 2019 02:00 pm
 The Democrats won't say a word about this. They have already learned that nothing negative whatsoever can be said about Omar, on pain of charges of "Islamophobia." And support for Hamas-linked CAIR is mainstream among the Democrats. They routinely appear at CAIR events and have no apparent interest in what the group is all about. […]
Virginia Muslim leader says it's "Islamophobic" and "hate" to use words such as "Islamist extremist"
By Robert Spencer on Mar 23, 2019 01:00 pm
 "Islamist extremist" is itself a phrase that attempts to distance Islam from the violence perpetrated in its name and in accord with its teachings. So is "Radical Islam." But as far as Esam Omeish is concerned, any speech that suggests that there is any connection between Islam and jihad violence must be stigmatized and silenced. […]
France: Man converts to Islam, is arrested while trying to pick up his mail-order sub-machine gun
By Robert Spencer on Mar 23, 2019 12:00 pm
 Just another day in glorious, multicultural France. "Islamist Arrested at French Post Office Trying to Collect Sub-Machine Gun," by Chris Tomlinson, Breitbart, March 19, 2019: A French former prisoner who had converted to Islam while incarcerated was arrested after trying to have a sub-machine gun delivered to him by post. The 30-year-old, who was not […]
France: Muslim with armband saying "jihad" attacks police, screams death threats in the name of Allah
By Robert Spencer on Mar 23, 2019 11:00 am
 "We do not have the human means to follow all these people." That is exactly the situation that the Islamic State several years ago declared it was its intention to bring about. "Man With 'Jihadi Armband' Storms French Police Station Attacking Officers," by Chris Tomlinson, Breitbart, March 20, 2019: A 34-year-old man in Bordeaux was […]
Hugh Fitzgerald: In Gaza, Hamas Beats and Tortures Those Who Protest Its Misrule (Part Two)
By Hugh Fitzgerald on Mar 23, 2019 10:00 am
 Fatah simply doesn't have the presence in Gaza it once did. Hamas has threatened, imprisoned, expelled, or killed, many Fatah members in Gaza over the last dozen years. Until these latest protests began, it appeared to have an iron grip over the territory. In the dozen years since Hamas seized control of Gaza, it has […]
Netherlands: Muslim migrant who was "reading the Qur'an a lot" stabs Jewish father and son
By Robert Spencer on Mar 23, 2019 09:00 am
 The father responded "I don't know" when asked whether it was an anti-Semitic incident. But what about that Qu'ran he was reading? The Qur'an demonizes the Jews in numerous ways. It depicts the Jews as inveterately evil and bent on destroying the well-being of the Muslims. They are the strongest of all people in enmity […]
UK human rights activist's Twitter account permanently suspended for criticizing Islam
By Robert Spencer on Mar 23, 2019 08:00 am
 Twitter has been notifying people that their tweets violate Pakistani blasphemy law, and removing the accounts not just of people who dissent from the Leftist agenda, but of those who violate Sharia blasphemy restrictions. Why has the international Left decided to give wholehearted support to a legal system that denies the freedom of speech, which […]
Nuovo articolo su Destatevi

Drogarsi è peccato. Non vi drogate
Drogarsi è peccato. Coloro che si drogano trasgrediscono il comandamento di Dio di essere sobri (cfr 1 Pi 5:8, 1 Tess 5:6), in quanto il drogato, quando si è fatto, è in uno stato alterato e non è più lucido né sobrio. Quando si trova in quello stato alterato può compiere diverse opere malvagie.
La dipendenza della droga è un opera malvagia. Si tratta di una dipendenza distruttiva in quanto distrugge sia il fisico di coloro che si sono dati ad essa e sia i loro rapporti famigliari e sociali. E' uno di quei peccati molto forti da vincere che tengono schiavi tantissime anime nel mondo.
Il diavolo e i suoi spiriti maligni hanno sedotto e tengono legati tantissime persone in questo legame. Difatti il numero di persone che ne consumano (sia per "divertimento" sia per dipendenza ) è veramente un grandissimo numero. Essi si adoperano a promuovere l'uso della droga, sia quella detta "leggera" (marijuana, hashish, etc..), sia quella pesante (eroina, cocaina, crocodyle, etc..) e questo lo fanno anche tramite personaggi famosi nel mondo del cinema e della musica. Difatti non sono pochi i cantanti e gli attori che in qualche modo, tavolta in modo subliminale stavolta esplicito, che in qualche modo incitano (principalmente i giovani) a fare qualche uso di droga.
Sappiate che se vi state drogando con droghe leggere o pesanti (quindi con cannabis, Hashish, anfetamina, cocaina, lsd, solventi, crack, eroina, metadone, codeina, ecstasy, etc..), o se vi date a queste cose, state peccando contro Dio, vi state attirando la Sua ira e per certo a Suo tempo verrete puniti. Inoltre sappiate che una volta che avrete creato una dipendenza verso queste cose, esse VI DISTRUGGERANNO. E' solo questione di tempo. Ricordatevi sempre che quello che spetta a coloro che si danno al male (in qualsiasi forma e di qualsiasi tipo) è TRIBOLAZIONE ED ANGOSCIA.
Pensateci molto bene prima di drogarvi, principalmente voi che siete giovani, perché può costarvi la vita e NON NE VALE LA PENA.
Haiaty Varotto
Haiaty Varotto | 23 marzo 2019 alle 14:51 | Categorie: Opere delle tenebre | URL: https://wp.me/p3s0b2-1Rf


New York getta la maschera: si può abortire fino al nono mese
Si festeggia con gli edifici illuminati a festa, nella Grande Mela, per la possibilità di abortire un bambino fino al momento della sua stessa nascita. Ma la legge firmata dal Governatore democratico Cuomo non fa che rendere ancora più evidente l'infanticidio e acuire il dolore, fisico e psichico, delle mamme.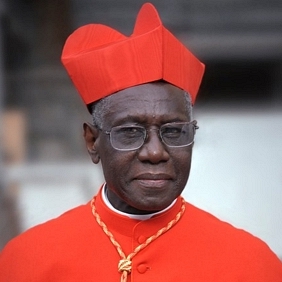 "Relativismo dottrinale è la maschera di Giuda". Parla il card. Sarah
Esce in Francia l'atteso libro intervista del cardinale africano: "Ma nella Chiesa ci sarà sempre abbastanza luce per coloro che amano Dio"…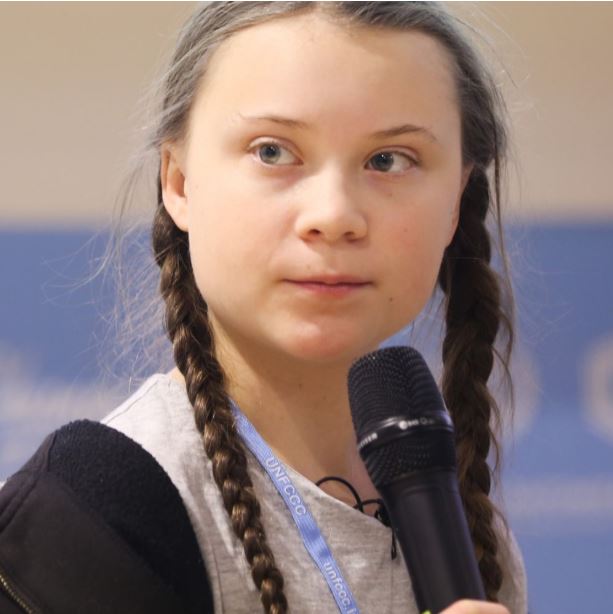 Studenti in sciopero per il clima sapete cos'è l'ecologia umana integrale?
Un passo dell'enciclica Caritas in veritate di Benedetto XVI svela l'enorme ipocrisia di quei politici che cavalcano la protesta innescata dalla giovane svedese Greta Thunberg…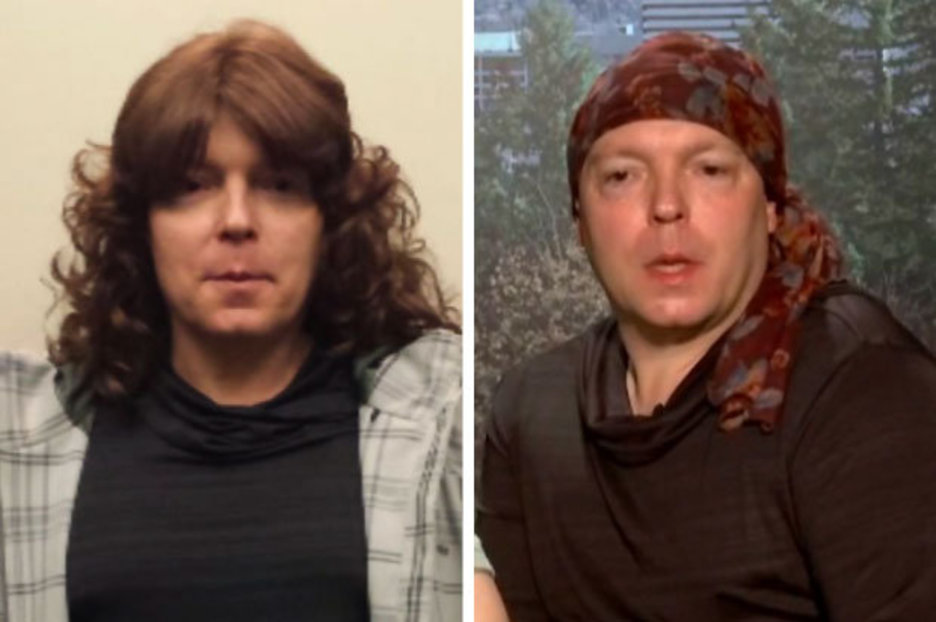 Il primo uomo gender-free si pente. E torna maschio
Nel 2016 è stato il primo cittadino americano a potersi dire appartenente al "terzo sesso". Idolo Lgbt, ora Jamie Shupe torna alla sua identità di uomo e lancia l'allarme…
Dipendi dal lavoro? San Giuseppe ti aiuterà a dipendere da Dio
S. Giuseppe è stato un uomo giusto in tutti gli aspetti, come ricorda Zachary Morgan che ha fondato una fratellanza di padri uniti dal desiderio di diventare ogni giorno di più guide salde per le proprie famiglie…
SCOPRI LA NOSTRA COLLANA DI DIZIONARI
Opere di carità intellettuale di utilizzo immediato: definizione, obiezioni, risposte e suggerimenti bibliografici per un primo approfondimento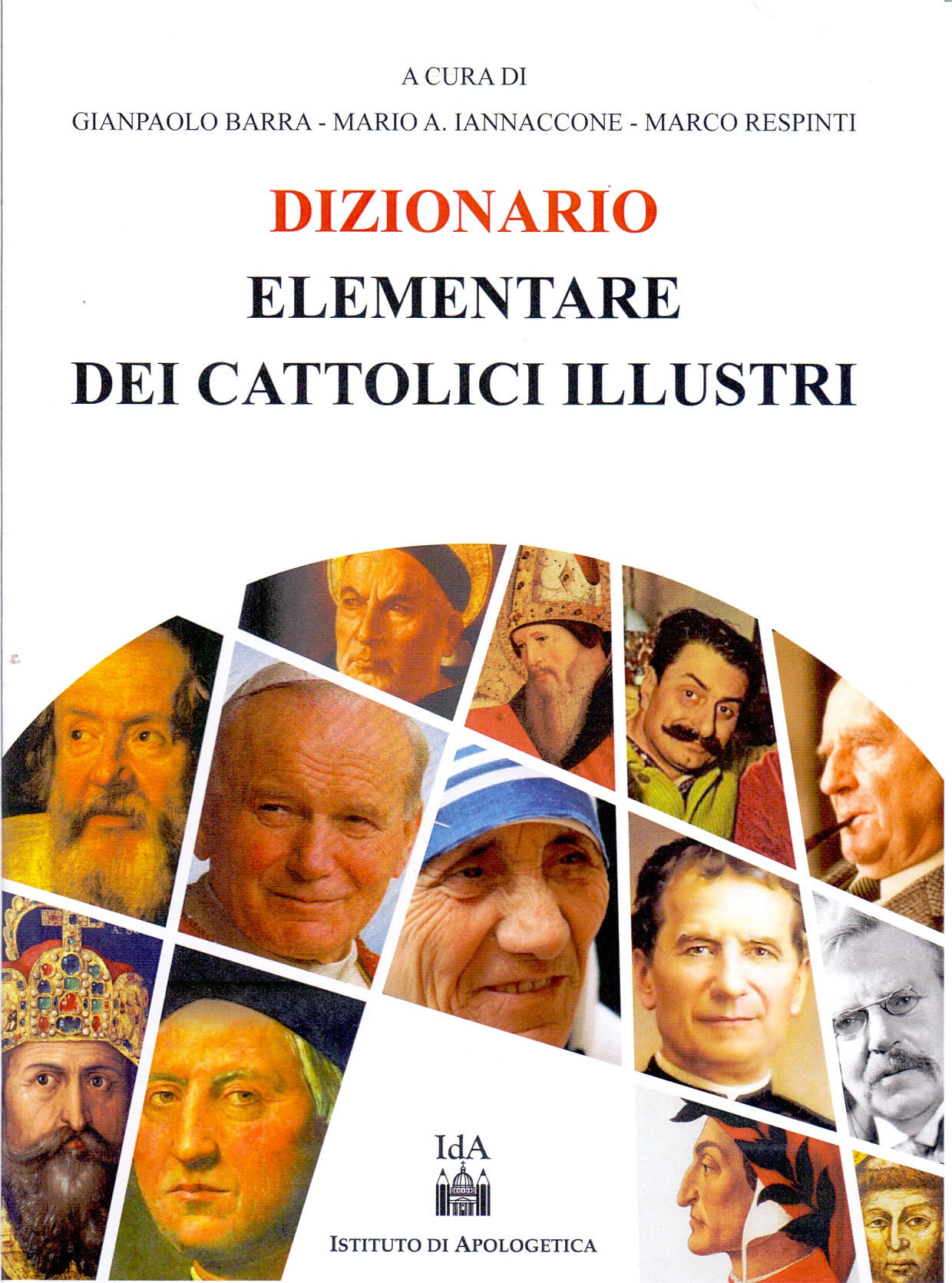 View this email in your browser
The 03/23/2019 Jihad Watch Daily Digest:
Please use this link to forward to a friend (we really appreciate it), do not use your email client to forward, as they may inadvertently unsubscribe you.
Canada: University cites New Zealand massacre as reason for canceling Islamocritical talk by ex-Muslim
By Christine Douglass-Williams on Mar 22, 2019 05:00 pm
 Mount Royal University suddenly cancelled a talk by Armin Navabi, "an Iranian-Canadian atheist activist who was scheduled to deliver a talk critical of Islam." Navabi is not only an apostate, which is a capital offense in Iran; he is now also being punished for criticizing Islam in Canada. The University told organizers: "In light of […]
London's Muslim mayor defends arrest of Christian preacher: "There's not an unlimited right to free speech"
By Robert Spencer on Mar 22, 2019 04:00 pm
 "There's not an unlimited right to freedom of expression or free speech. There are limitations and there's a balance that needs to be done." If there are any limits to the freedom of speech other than prohibitions on open calls for violence and criminal activity, then there is no freedom of speech at all. And […]
Canada: Opposition leader lambasted for not decrying "Islamophobia" following New Zealand massacre
By Christine Douglass-Williams on Mar 22, 2019 03:00 pm
 Canadian opposition leader Andrew Scheer is being taken to the woodshed by CAIR-CAN, which has renamed itself the National Council of Canadian Muslims (NCCM) and "the leaders of Canada's largest labour organization," the Canadian Labour Congress, led by its president Hassan Yussuff, for "emboldening far-right extremists by failing to call out Islamophobia following the New […]
Germany: 200 cops arrest 10 Muslims who were "plotting to use a car and guns to kill as many people as possible"
By Robert Spencer on Mar 22, 2019 02:00 pm
Note how the Daily Mail, the worst paper in the Western world, puts quotation marks around the word "jihadists" in its headline, because these useful idiots know that Islam is a religion of peace and that real jihad is not about killing as many people as possible, but about romping through the daisies and blowing […]
Erdogan: "Just as humanity fought against anti-Semitism, it should fight against rising Islamophobia"
By Robert Spencer on Mar 22, 2019 01:00 pm
The term "Islamophobia" is used for two distinct and unrelated phenomena: vigilante attacks on innocent Muslims, which are never justified, and honest analysis of the ways that jihadis use the texts and teachings of Islam to justify violence and make recruits among peaceful ones. The former are being used to shut down the latter. "Erdogan […]
EU report declares UN Migration Pact "legally binding after all"
By Christine Douglass-Williams on Mar 22, 2019 12:00 pm
 After multiple assurances that it was a voluntary agreement, the EU has declared that the "UN Migration Pact legally binding after all," but through the back door — the way many such schemes are implemented. Loopholes are manipulated while the public is given a false sense of security. This particular back door may not even […]
UK Home Office rejects asylum bid of Iranian convert to Christianity, says "Christianity is not a religion of peace"
By Christine Douglass-Williams on Mar 22, 2019 11:00 am
 In a shocking declaration, the UK Home Office "has claimed Christianity is not a religion of peace after turning down a Christian covert's bid for asylum in an 'unbelievably offensive' letter quoting bloodthirsty passages from the Bible…..The Iranian national was turned down for asylum in 2016, with the Home Office claiming his conversion from Islam […]
Hugh Fitzgerald: In Gaza, Hamas Beats and Tortures Those Who Protest Its Misrule (Part One)
By Hugh Fitzgerald on Mar 22, 2019 10:00 am
 In Gaza, it is not Israel, but Hamas that is the great oppressor of the local Arabs. That became clear in mid-March, with spontaneous protests against Hamas erupting all over Gaza. The story is here: Hamas is facing the biggest demonstrations yet against its 12-year rule of the Gaza Strip, with hundreds of Palestinians taking […]
MI5: number of "far right" terrorism cases "absolutely dwarfed" by the number of jihad terror cases
By Christine Douglass-Williams on Mar 22, 2019 09:17 am
 "The number of far-right terror cases the authorities are faced with is 'absolutely dwarfed' by the number of cases related to radical Islam, according to Britain's Security Service, better known as MI5." No matter how many lies and deceptions the establishment media and along with far Leftist politicians and leaders try to tell the public, […]
The Democratic Party's "Progress" into Antisemitism (Part Three)
By Andrew Harrod on Mar 22, 2019 09:13 am
 America's Democrats are a "new Nazi party," the "party of jihad, Jew-hatred and communism," Jewish anti-sharia activist Pamela Geller recently declared, in light of the Democrats' inability to censure Representative Ilhan Omar for antisemitism. As previously noted, rationalizations and Muslim identity politics excuses have enabled Leftist and Islamic supremacists to normalize their anti-Semitic views on […]
Glazov on Rabbi Walker Show Discussing "Jihadist Psychopath"
By Jamie Glazov on Mar 22, 2019 09:13 am
 In this new video, I joined the Rabbi Walker Show on Igniting a Nation to discuss my new book, Jihadist Psychopath – and the taboo truth about the Left and Islamic Jihad. Don't miss it! Order my new book: Jihadist Psychopath: How He Is Charming, Seducing, and Devouring Us. Please donate through our new Unified-4-People […]